Meet Hilda & Gilda, the debut pieces of the collection!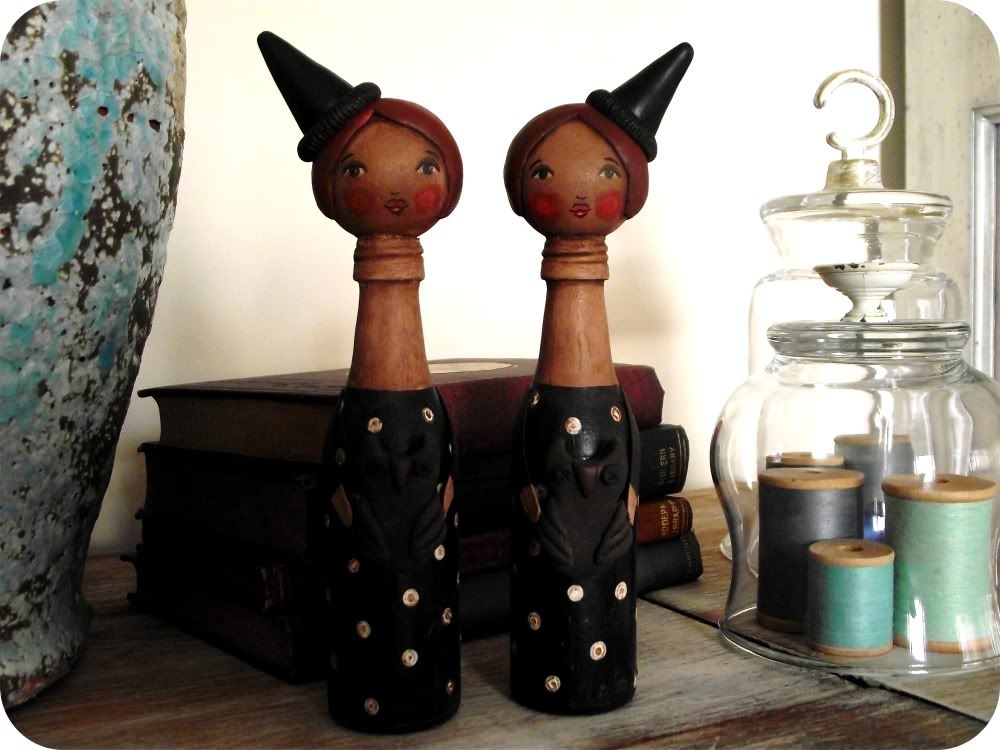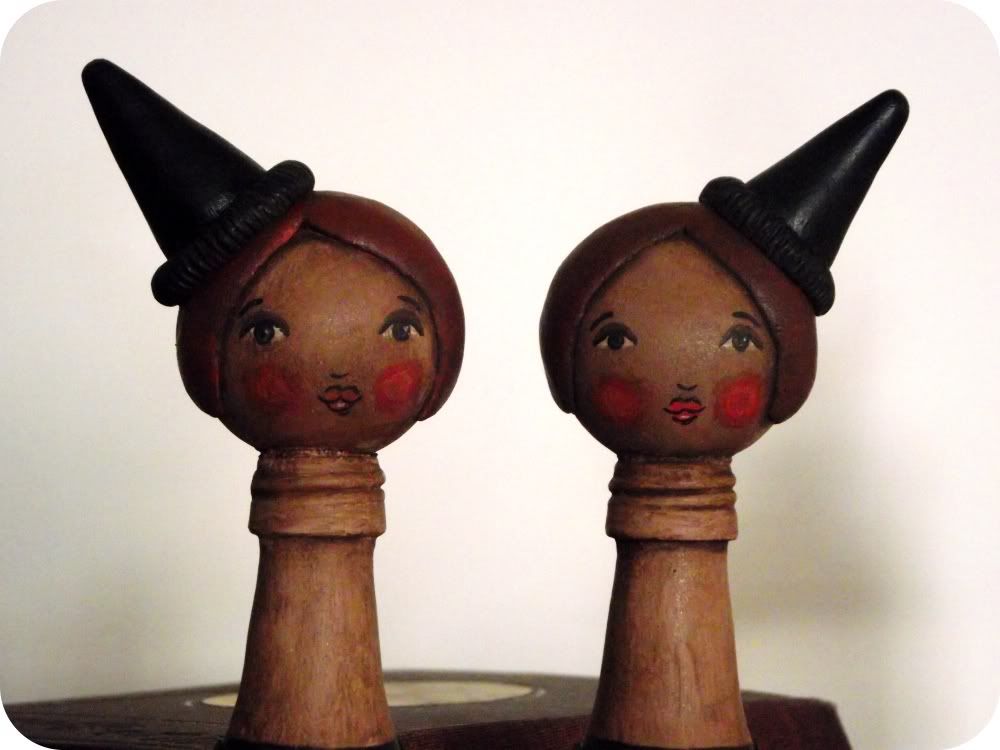 They are both one-of-a-kind, made using a glass bottle as their body and polymer clay for their heads. Their little primitive owls were also made using polymer clay.
Hilda & Gilda are mischievous little witches. Their favorite time of the year is, of course, Halloween when their magic becomes really strong and they can play their tricks to poor people! So, be careful not to cross their path on Halloween night... who knows, they might turn you into a frog!