Happy New Year everyone! I hope 2012 brings you everything that 2011 deprived you of, but most of all I wish good health to you & your loved ones!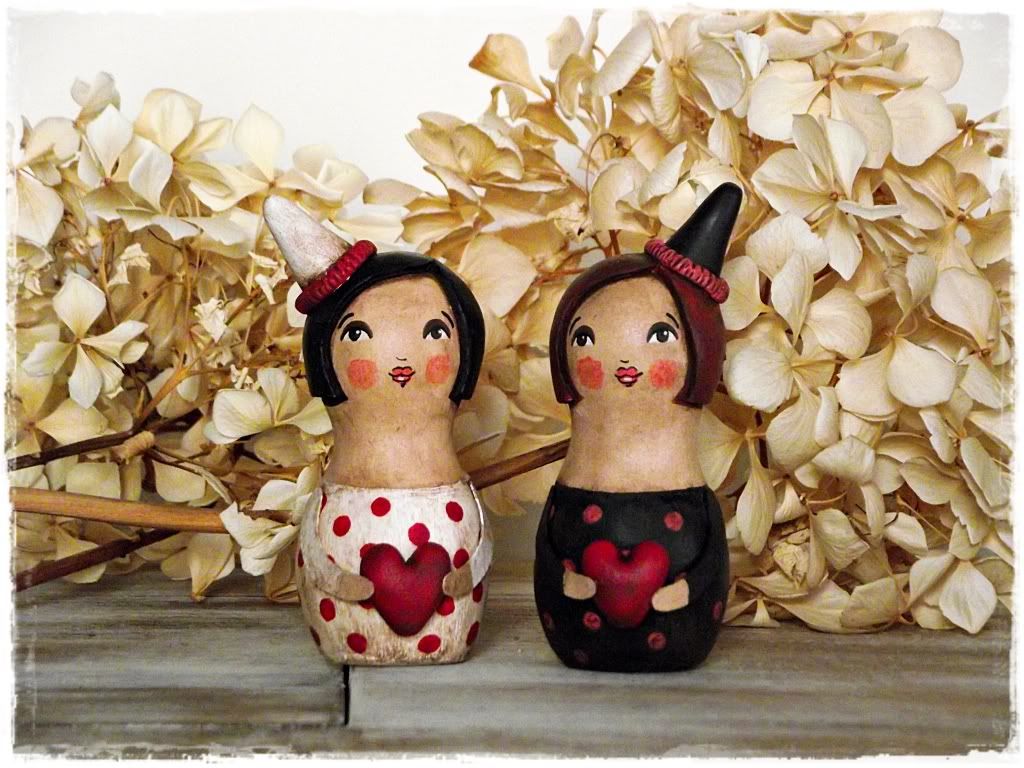 I welcome this new year with a fresh doll collection called 'Petite Whimsies', which features dolls half the size than my 'Bottle Whimsies'. The first two dolls of the collection are Valentine themed & will be my offerings at PFATT Marketplace this month. Check my
Marketplace page
on January 10th at 1 p.m. Eastern / 10 a.m. Pacific for an update.
'Be my Valentine'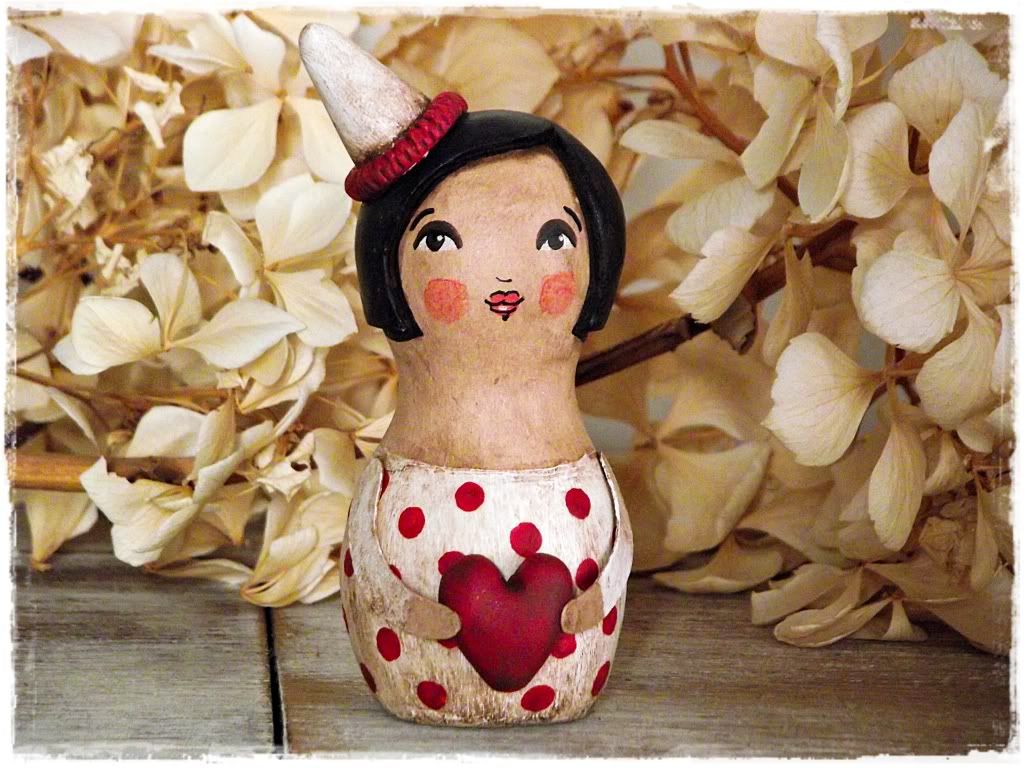 'My heart belongs to you
'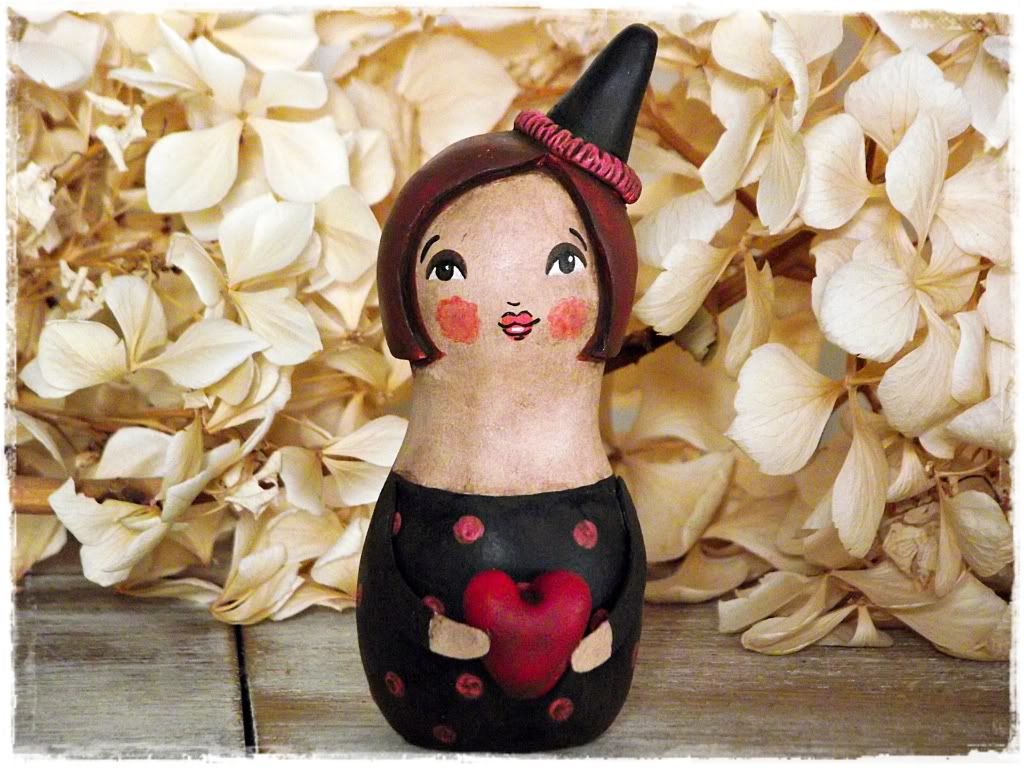 Thank you so much for visiting my blog!