I went to the post office today to pick up mail and I found the Spring / Summer issue of Prims magazine waiting for me. When I came back home I browsed through pages and was more than excited to see that three Bottle Whimsies were featured in the Gallery section! This is the second publication of my work in Prims and I feel truly honored to be among lots of talented folk artists!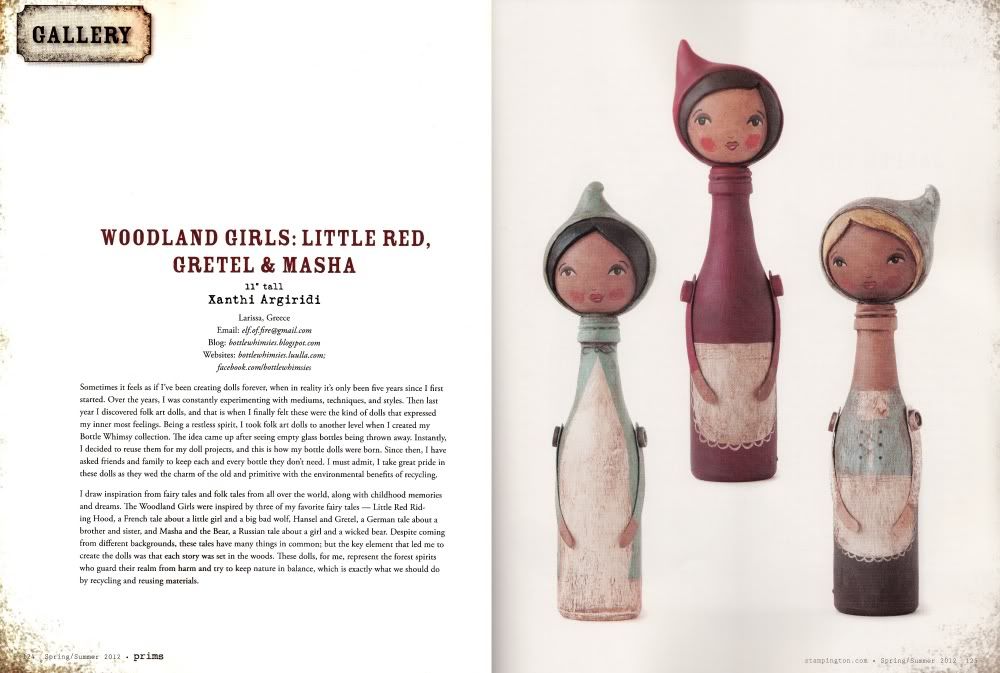 Thank you for visiting my blog! Stay tuned for fresh creations coming at my
PFATT Marketplace page
on the 10th of May.