With Halloween around the corner I decided to make Petunia, the little witch.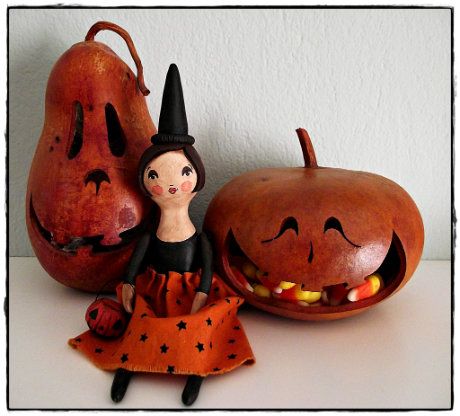 Her favorite time of the year is, of course, Halloween.
She loves this holiday so much that she's been trying to create a spell so that it is Halloween all year round! Her spell hasn't had any success so far, but she has learned to be no quitter… who knows, maybe next year she will fulfill her dream!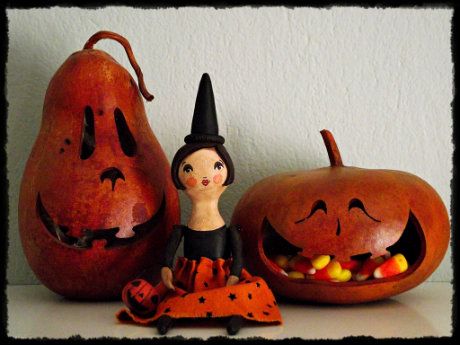 Petunia a one-of-a-kind art doll completely hand sculpted with polymer clay and no molds were used for her creation. Her little Jack-o-Lantern is sculpted from polymer clay as well. After the doll was put together she was painted with the finest acrylics, stained to obtain a primitive look and finally sealed with varnish so you can enjoy her company for many Halloweens to come. Her skirt is made from cotton fabric which was stained with a grunge sauce to look old. She stands 6 inches tall when sitting, while her overall height is 10 inches.
Thank you for visiting my blog!