Alrighty, I finally got the time to upload the pics of my doll for the Traveling Doll Project. I decided to make a complete doll but leave the rest of the details to my teammates. Sooooo, drumroll please, here she is
As you can see it's a poseable doll. Don't pay attention to the crappy way I've sewn the fabric, it will be covered by the clothes one of my talented teammates will create. I make folk art dolls that are not very detailed as far as facial sculpting is concerned, so I can't wait to see what my teammates will do with her! It is a really interesting project as each dollmaker has her own style, I believe the results will be wonderful!
And here she is in her box, ready to fly to her new temporary home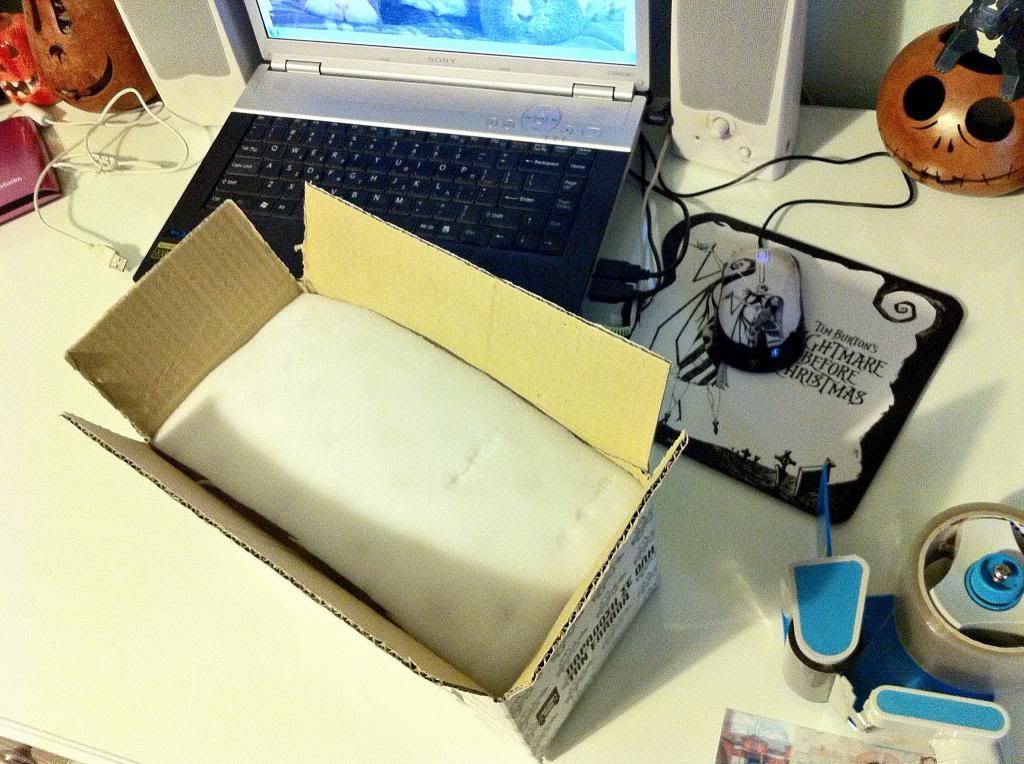 Please excuse my messy worktable!
I posted her this morning, she is on her way to the US. I'm sure Martha will take good care of her!
Thank you for visiting my blog! I will be posting about this exciting project quite often, make sure you don't miss my updates!