Hey everyone! Here I am, as promised, to show you my contribution to the traveling dolls I received from Leandra and Tracey-Anne.
As I wrote in my last post, I had in mind what I'd do with Lean's doll, but it seems like the doll had something in mind as well! I don't know if this happens to you, but sometimes I end up with a completely kind of doll from the one I originally had in mind. It's as if the doll has a mind of its own and directs my hand what to do!
Anyway, I was planning on giving a steampunk make over to Lean's doll, but I ended making a pirate wench with steampunk and burlesque elements.
Here is a pic of the doll while deciding on the details: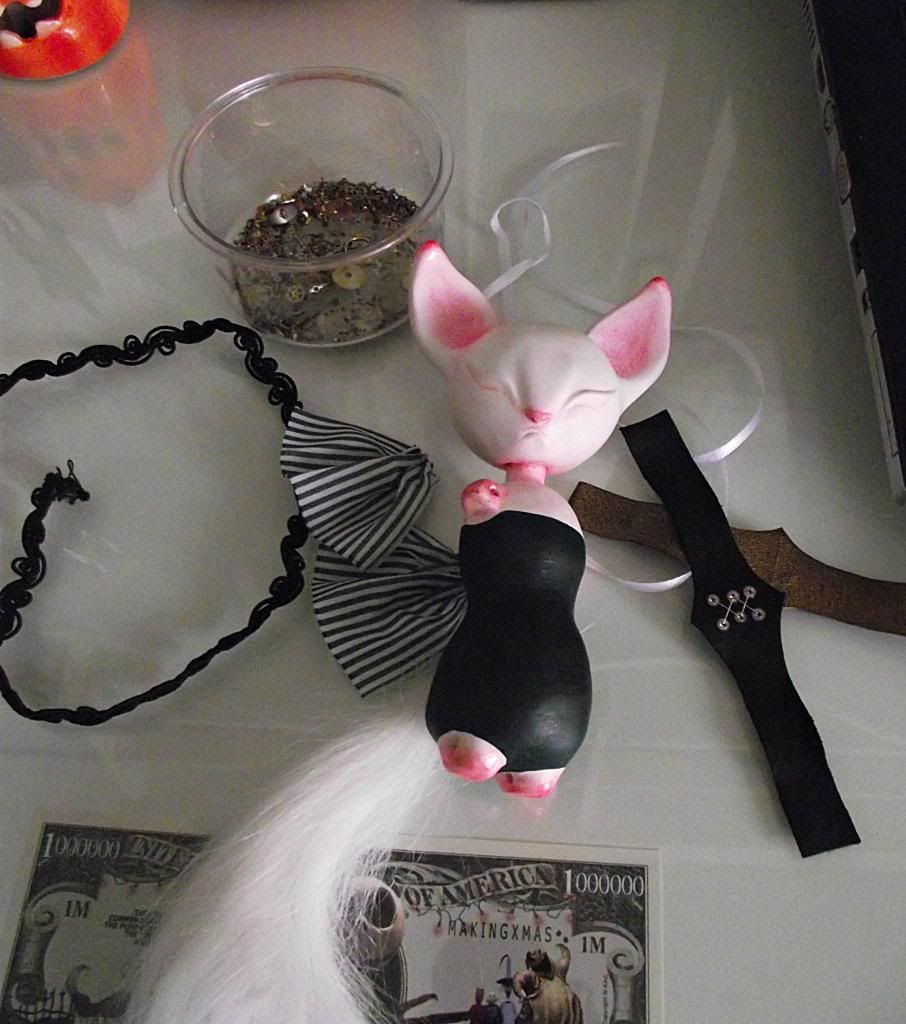 And here's the finished doll:
I hope you like her, but most of all I hope Lean likes her!
Now let's move on to Tracey-Anne's dolls. Here is a pic of them as soon as I opened the box the day they arrived: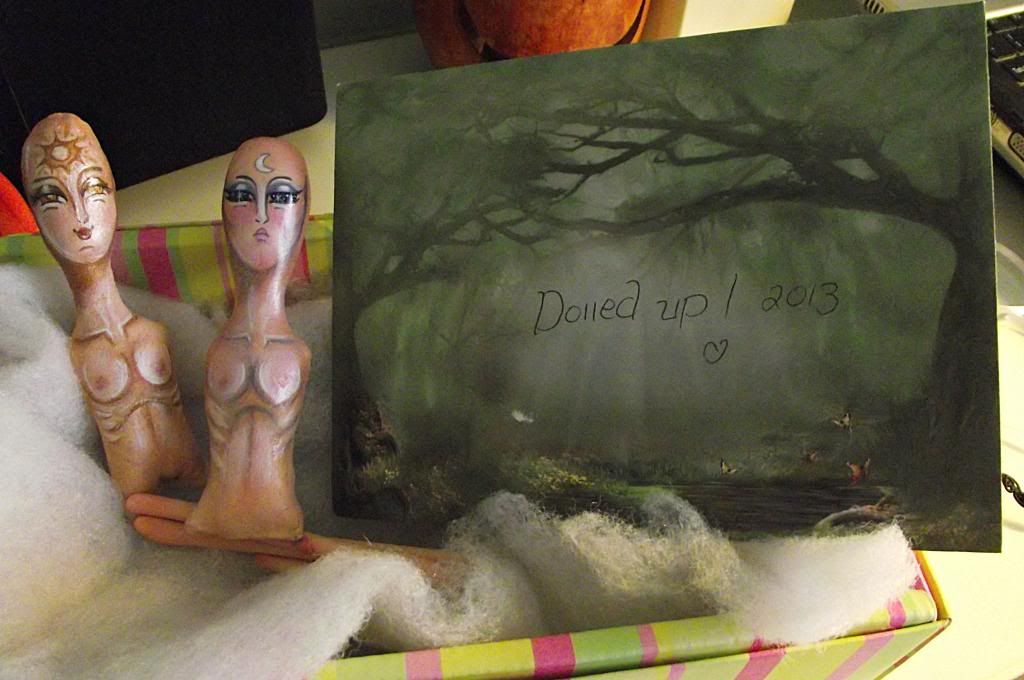 Lean did a fantastic job painting them so as to represent the sun and moon! I decided to enhance this particular look with brightly colored hair.
Here they are with their new hairstyles: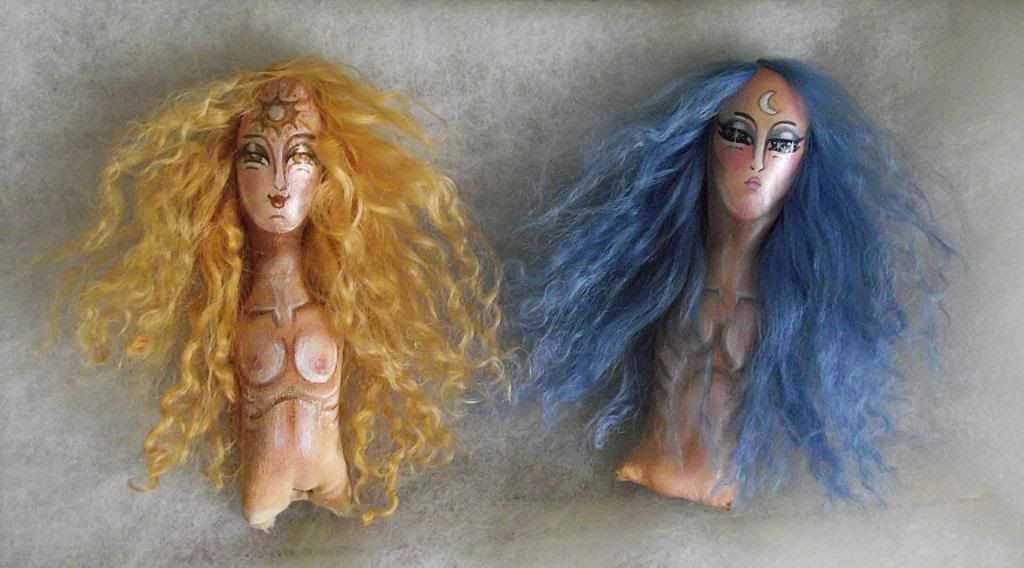 Tracey-Ann, I hope you like them both!
The dolls are ready for their trip to the US. I can't wait to see what details Martha will add!
Thank you for visiting and don't forget to check back for more updates on the Traveling Doll Project!